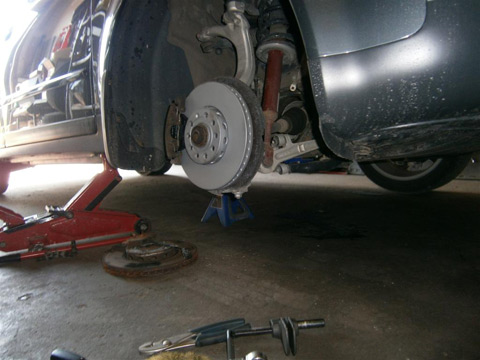 Brakes are very important both for safety and for an enjoyable driving experience.
There are many choices of parts available for most cars. We would be happy to help you make a good choice or to install parts you've ordered elsewhere.
We can have your car braking like new again without breaking the bank. Yes, we are comfortable with electromechanical park brake.